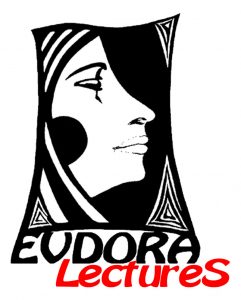 Books open up worlds!
For 15 years WE have been doing books. In those and through its extending networks and numerous contacts with leading experts Eudora Publishers meanwhile has gained extensive expertise. Naturally, we want to make this available to a wide audience in many ways.
YOU are interested in one of these topics and would like to be them discussed in a larger public framework:
in your class or school,
in your bookstore,
during a conference,
during an association meeting, etc.

With Eudora-LectureS we want to make the following offer:
You can get contents and thematic introductions to selected topics, if necessary also test copies of our titles. Please order them directly from us.
In consultation, you can also receive professional materials for selected titles which, for example, simplify teaching preparation and provide help for teachers. Please do not hesitate to contact us.
We already prepared more specific offers to several titles :
Generally we could provide offers to all the other themes/topics and titles,
or GENERALLY about:

People, Places, Notes – Approaches to the bourgeois music scene in Middle Germany during the Romantic period
or
(Auto-)Biographies – life stories as projection surface and attempted interpretation of the historic run.

We arranged folders to both topics, and to the latter you could find here the AUDIO RECORDING of a lecture given by Ralf C. Müller at Leipzig Book-Fair 2019.
Ralf C. Müller will also be pleased to come to you to provide an insight into his work, to present the multifaceted job of a publisher and to read from selected books.
Please complete the following form. Fields with * are required!